For which challenge in the generation market are you in need of a good transformer?
ELEQ transformers.
Generation
Transformers for protection, measurement and revenue purposes. ELEQ transformers.
Generation of energy is simply the conversion of energy sources into electricity. These energy sources can be fossil fuels such as coal, petroleum and natural gas, but they can also be sustainable ones such as hydropower, geothermal, solar power and wind energy. Generation can take place in large power plants, but an increase is shown of small-scale units such as windmills. To use this energy transforming the energy is needed by transformers.
For more than 70 years now, ELEQ has been designing and manufacturing transformers for protection, measurement and revenue purposes. These transformers offer a compact, solid and safe solution. We offer standard as well as custom-made transformers for generation. Custom-made transformers and a quicker developing market urges for quicker innovations on our behalf. We are perfectly able to respond to this, as we have our own Product Development Centre (PDC) to count on, as well as on our own production.
Specific application areas for generation
Generators
Generated energy needs measurement, protection and revenue metering (billing). ELEQ transformers.
The rotational movement of, for example, a windmill axis, is called mechanical energy. To convert this mechanical energy to electrical direct current, a generation is required. This transformation process in the generator is based on induction; this is a phenomenon that generates an electrical voltage when a conductor is situated in a changing magnetic field. A generator is often compared to a dynamo. A generator containing transformers can increase the voltage of the current, and thus the current can be transported over long distances with minimal loss.
Depending on the required specifications, we offer a number of standard transformers for protection, measurement and revenue purposes of generated energy.
Power plants (gas, coal, nuclear)
Generated energy needs measurement, protection and revenue metering (billing). ELEQ transformers.
A power plant is a large-scale industrial building where energy is generated. There is a distinction between power plants: some exclusively generate electricity, and some are thermal power stations, which generate both electricity and heat.The fuel is first burnt in a large incinerator. Loads of heat gets released, which is used to heat up giant amounts of water until steam formation takes place. The steam is heavily pressurised, and this pressure will then be used to drive one or more turbines. The turbine starts rotating and causes the generator to generate the current. Through this network of high-voltage pipelines, this generated power is transported to the consumers. Finally, the steam that drives the turbine is cooled off again in a heat exchanger, and the steam condenses back into water. The water is returned to the oven, and the circuit is closed again.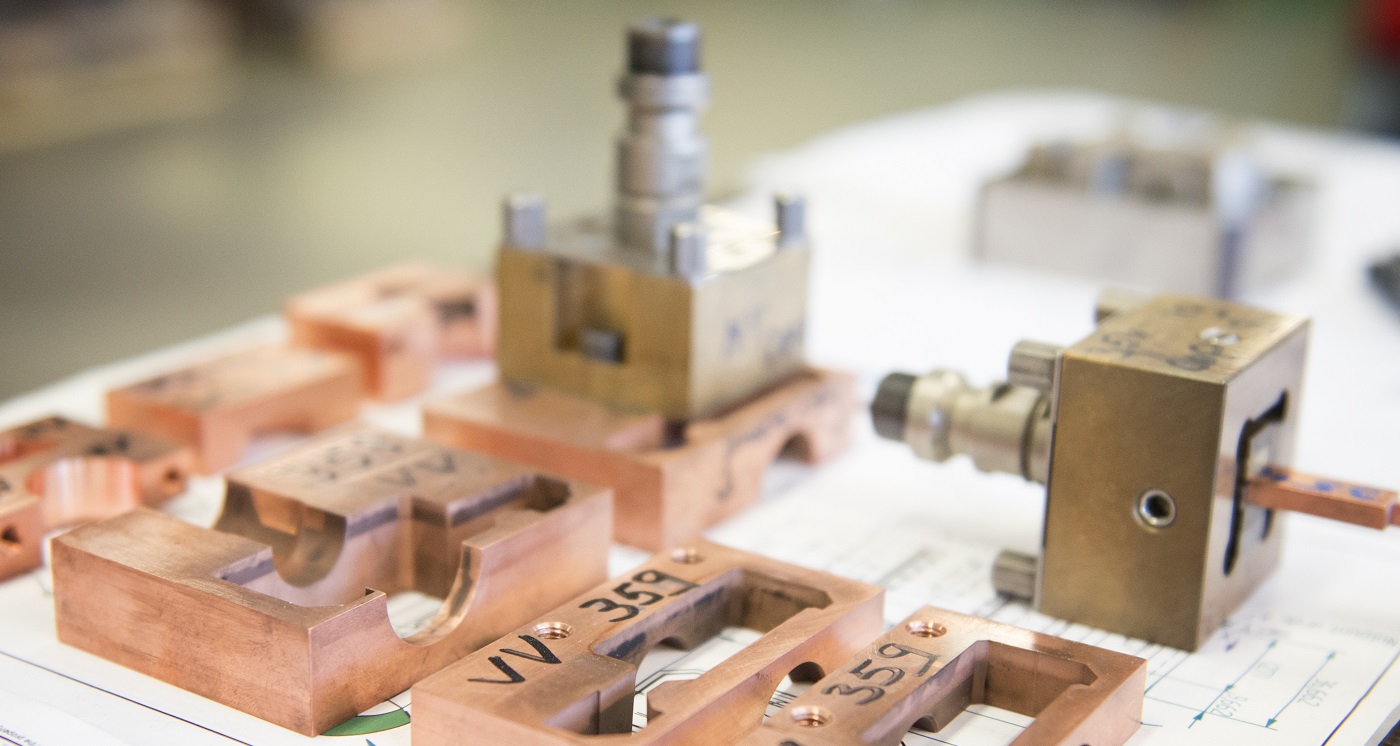 Process
From market and/or customer request to product
No matter what kind of questions you have, our specialized experts will surely find the correct solution for every particular situation. We consider each question as a challenge to arrive at the perfect result. Since we have our own Product Development Centre (PDC), this solution is more than just a rough drawing.
Within our PDC, we have an own designers team to prepare a detailed outline, a 3D printer allowing us to realise prototypes on the spot, a tool shop and a semi-finished products department. This allows us to be fully flexible to work out your solutions. At the semi-finished products department we are able to produce ourselves every screw or bolt needed for the solution. Besides, we also have an own extruding department. Next, we assemble the products by means of our automated manufacturing department. We also have testing devices, allowing us to test the products when needed before shipping them. From every transformer test reports could be consulted through our website. In short, our process from market and/or customer challenge to solution has become trusted within the electro-technical field thanks to ELEQ's precision.