Public lighting
ELEQ connection boxes, always at the right place
Public lighting
Lighting of public roads and squares that need power supply. ELEQ connection boxes.
For more than 40 years now, ELEQ has been designing and manufacturing connection boxes allowing the connection of public lighting to the power supply mains. These connection boxes offer a compact and safe solution inside the pole or on the outside wall. Our intensive collaboration with, amongst others, the Dutch mains network operators, resulted in 87% of the public lighting on the Dutch market being connected by means of an ELEQ connection box.
We offer standard as well as custom-made connection boxes on the market. Moreover, society is developing with increasing speed and hence also the influence of the society on public lighting is increasing. Aspects of security and sustainability are just some of the affected domains. This trend urges for quicker innovations on our behalf. We are perfectly able to respond to this, as we have our own Product Development Centre (PDC) to count on, as well as on our own production.
Specific application areas Public lighting
Public lighting
Public lighting is becoming smarter and more sustainable
An important trend that is visible on the market, is the use of LED lighting. This implies electronics that are more sensible to over voltage on the mains network. For this purpose we developed connection boxes with surge protection (5L4211 of 5L9911). Another trend we remark is that there is an increasing number of connections to be made inside the pole, next to armature connection. For this purpose, we developed a terminal module with extra connection possibilities, for instance for cameras or detectors (5L9303).
Depending on market requests, we offer various standard connection possibilities on the market.
Please feel free to contact us and ask for the possibilities in case you are looking for a custom-made solution for connecting public lighting.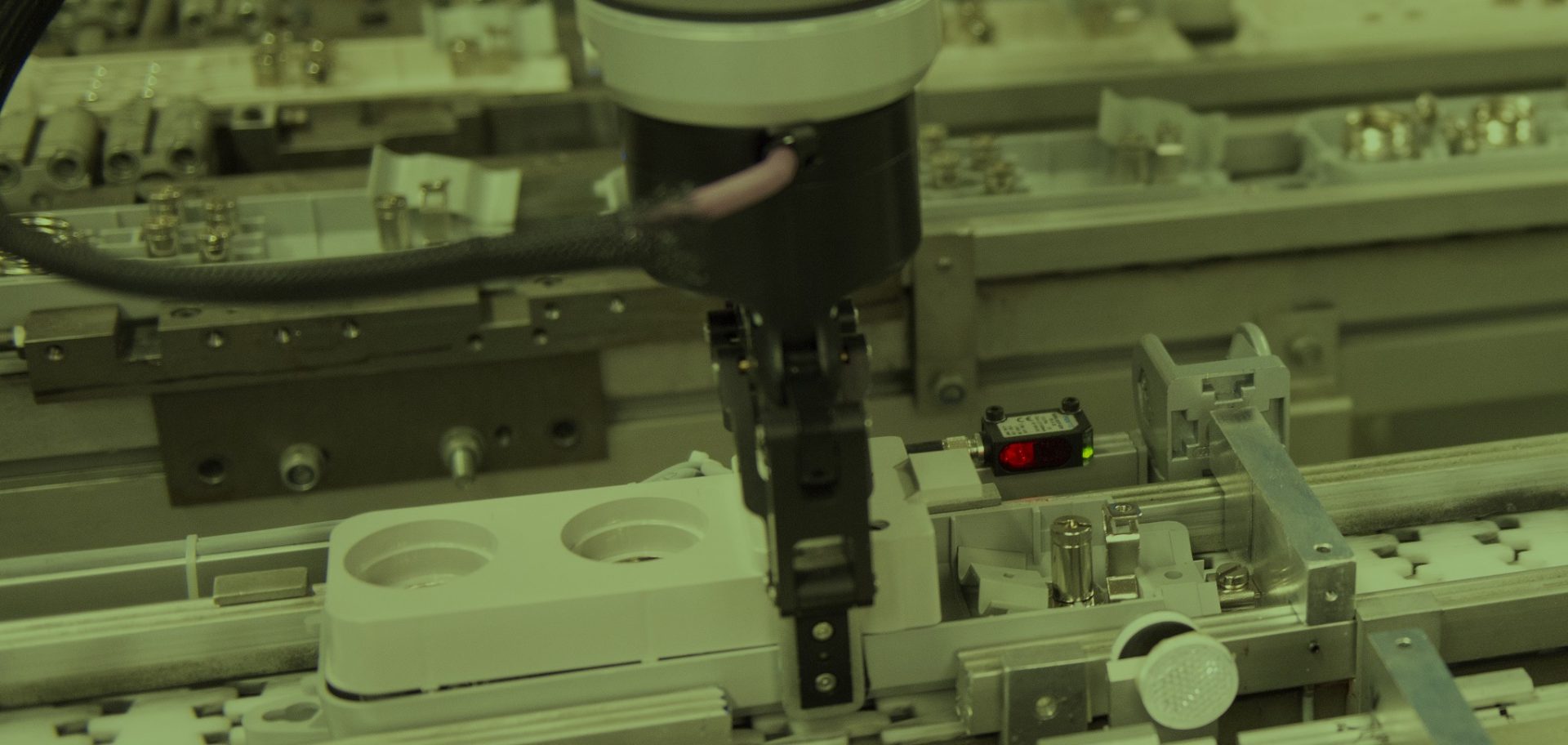 Process
From market and/or customer request to connection box
No matter what kind of questions you have for connecting matters, our specialized experts will surely find the correct solution for every particular situation. We consider each question as a challenge to arrive at the perfect result. Since we have our own Product Development Centre (PDC), this solution is more than just a rough drawing.
Within our PDC, we have an own designers team to prepare a detailed outline, a 3D printer allowing us to realise prototypes on the spot, a tool shop and a semi-finished products department. This allows us to be fully flexible to work out your solutions. At the semi-finished products department we are able to produce ourselves every screw or bolt needed for the solution. Besides, we also have an own extruding department, where the housing of the connection boxes are produced. Next, we assemble the products by means of our automated manufacturing department. We also have testing devices, allowing us to test the products when needed before shipping them. In short, the process from market and/or customer request to connection box has become a household name within the electro-technical field thanks to ELEQ's precision.