About ELEQ
"Mastering Electricity is the key"
Over ELEQ
"Mastering Electricity" is the key
Energy through partnership
Two know more than one and we achieve more while working in partnerships. That is our corporate view. That is why ELEQ connects our people to your people to exchange knowledge and experiences which results in energy, mutual commitment and the best results.
For more than 75 years ELEQ has been offering craftsmanship and expertise in electrotechnical applications. In close partnership with clients and (market) partners, our Research & Development department is continuously developing new state-of-the-art products. Innovations and products for professional service providers and manufacturers within the energy sector and for the public lighting market worldwide.
Where we come from
ELEQ's history goes back to 1946 when the company started to manufacture smart and solid measurement instruments. From day one, our credo has been: exceptional precision. Precision that was gradually appreciated by a growing number of markets and which results in trustful relationships. The growing knowledge about various markets, fields of application and the slowly increasing demand from a quickly developing Europe led to a constant increase in scale. Our partnership with a German partner in Kerpen ultimately resulted in the effective merger which lead to a concentration of strengths. The energy market is a dynamic market which is constantly moving. ELEQ adapts to this by being a dynamic organisation that wants to be ready for future markets through today's innovations.
Our working method
Our working method includes constant consultation between all involved parties. We firmly believe in communication between your and our engineers and between your and our logistics. This will result in a rising level of efficiency and shortens turnaround times. This working method also creates direct responsibilities and ensures appropriate decision-making, good connections and clear communication. Synergy results in energy! This attitude towards our business relations and clients distinguishes us as a partner in the electrotechnical market.
Our strength
Reliability is one of ELEQ's major pillars that ensures successful long-term partnerships. That is where you can find our strength. Excellent service and a competitive price/performance ratio are crucial components and assumed as a standard within ELEQ. A short lead time and prompt deliveries (including for small ones) are self-evident within this context. At ELEQ we guarantee your success as our responsibility. This motivation is reflected by the successful application and operation of our carefully designed and manufactured products.
A future of growth
We at ELEQ respect the concept of continuity. Continuity in operations, in efficiency and with regard to those we work and create partnerships with. To us, good business practices means showing respect for people, society and the world. We put all our energy into our daily aim to ensure that even the smallest detail is done well. This mindset creates a future of growth.
Robert Getreuer, CEO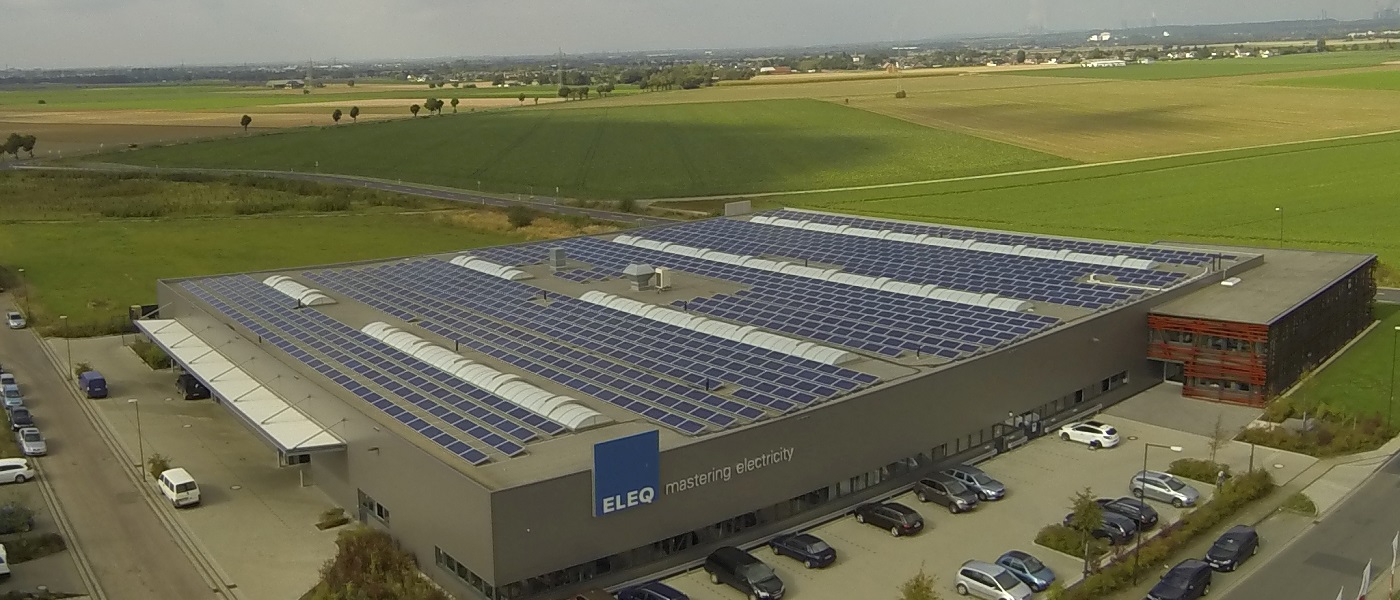 Products and Markets
Technical applications and products that will work with exceptional precision. Guaranteed!
ELEQ offers a wide product range of reliable transformers, smart transducers, accurate meters and connection technology. Standard and customised products for many large and small national and international customers.
Each ELEQ product distinguishes itself by its simple, smart design and solid construction, making it perfect for long, daily use under harsh conditions. All our products are manufactured according to the highest quality requirements of our clients to ensure these can be used for many decades without any problem. The precision of ELEQ's products is renowned within the electrotechnical sector. We will never compromise where development and production of our quality products are concerned.
Even more satisfied customers
Thanks to our combined knowledge and our firm focus on results we have ever more satisfied clients. ELEQ contributes to the continuity and growth of various electricity companies, the navy, the industrial sector, municipalities, provinces, subcontractors and manufacturers of lighting masts. Manufacturers of power transformers, circuit breakers and generators rely on us to focus on their needs and to design sound solutions in the area of metering, lighting and protection.
Always the right solution
No matter what kind of question you may have on electrotechnics, our experts will be able to offer the right solution for any situation. We see every question as a challenge to achieve the perfect result. Our R&D engineers look at the quickly developing energy sector worldwide and its quickly increasing and changing needs. ELEQ recognises the situation at your organisation and will find a suitable solution from our wide and innovative product range. And if your and our engineers feel that a new solution is required, we will design a customised product.
Mastering Electricity worldwide
We think and act international at our sites in Steenwijk (theNetherlands) and Kerpen (Germany). For example, we combine the Dutch spirit of enterprise with German "Gründlichkeit" (German efficiency). And where necessary we add American optimism: "We make it happen." We manufacture products with passion and precision which proved their excellence over the years. We provide an answer to complex technical questions with sophisticated simplicity. This is clearly appreciated by our clients inEuropeand beyond. ELEQ also aims to provide solutions to markets in other continents. We feel that intercommunication is crucial to our success. Communication involves more than just dealing with your request or a visit from our representative. Communication is the foundation for continuous intensive consultation between your and our organisations.
Development
Working together on innovations, safety and efficiency
Our engineers work continuously together with your own experts on new products, innovations and smart solutions in the fields of metering, lighting and protection at our Product Development Centre (PDC). Sometimes they develop a customised solution and sometimes they combine our knowledge and new technologies which leads to new insights and possibilities. The PDC offers a unique combination with more than 70 years of know-how and experience and the latest development tools. This combination enables us to quickly and efficiently develop new products, solutions and technologies that contribute to the safety and efficiency of your organisation.
No surprises, no delays
The PDC has extensive testing facilities. This makes us able to quickly and efficiently manufacture sound prototypes. This manufacturing process is integrated into our production process. As a result, ELEQ is able to quickly start the initial production runs.
Always to your advantage
ELEQ's Product Development Centre ensures that each new product or system is always realised quickly, competitively and without unnecessary delays. This means that your application is immediately ready for use, highly efficient, extremely reliable and can be manufactured in large and small numbers. Therefore our partnerships always results in a continuous competitive advantage for you.