ELEQ opens unique Public Connection LAB
The public area is evolving fast. And ELEQ and fellow suppliers are keen to provide solutions to support those developments. Last Thursday, our local councillor opened ELEQ's Public Connection LAB, which will enable the in-house testing of new connection boxes and connection box applications.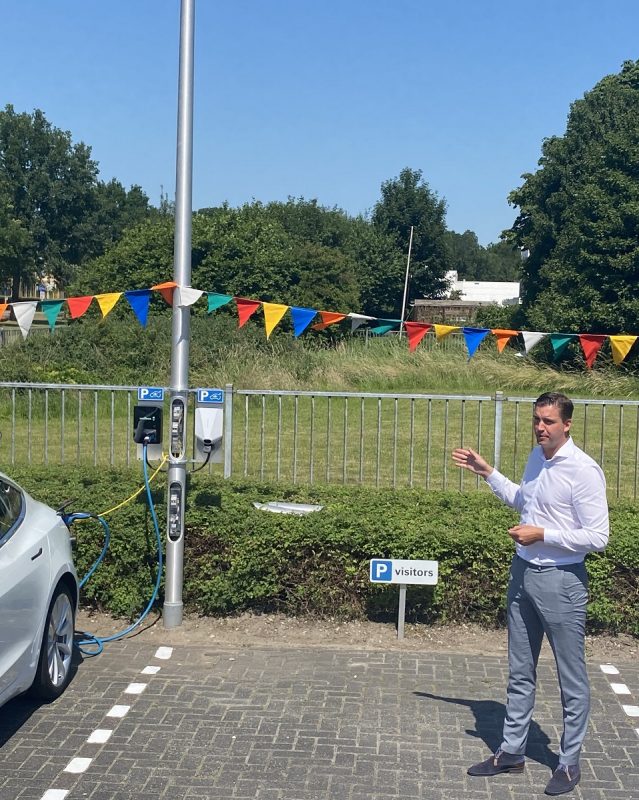 In the LAB, we test our connection boxes and work with fellow suppliers to run scenarios involving public lighting, electric charging and electric street furniture, such as testing and connecting a new intelligent lighting system using ELEQ's connection boxes.
We are currently testing the possibility of using lamp posts to charge electric cars, and the tests are going well. At the time of opening, there are already three charging points available in the LAB which ELEQ visitors can use to charge their cars during their visit. The charging stations are, of course, supplied with ELEQ connection boxes!
If you have an idea for a scenario that you feel needs testing, let us know! Send an email to wim.vant[email protected] or call Wim van Turennout at +31 6 203 654 94.