Meet ELEQ at the Hannover Messe                   
At the end of April, ELEQ will be present at the Hannover Messe. One of the largest industry fairs worldwide, with a focus on high-tech and innovative solutions for the biggest industrial challenges. In our sector, the focus is on the energy transition. During this fair we look forward to sharing our latest innovations and highlights in the field of our transformers and our connection boxes. Below, we already like to put the spotlights on our Smart Multi Connection Box for public spaces, our new flexible TQ105 split-core current transformer and our product line with low voltage outputs such as 333mV for energy saving.
ELEQ's Smart Multi Connection Box and smart application
In the public area, there is an increasing need for electronic measuring- and security equipment. Think of cameras, sensors, 5G, and so on. To prevent street pollution, light poles can ideally be reused for this purpose. ELEQ has therefore developed the Smart Multi Connection Box, which allows to connect various applications besides lighting. This Connection Box is a must for every light pole. In addition, the Connection Box does not only connect equipment, it also provides insight into the power consumption of the various branches based on a kWh-hour meter and a communication module. ELEQ currently offers solutions for EV charging of electric vehicles, Smart Lighting, Air Quality, Sound, and Fiber.
Read more about ELEQ's Smart City solutions
Flexible TQ105 transformer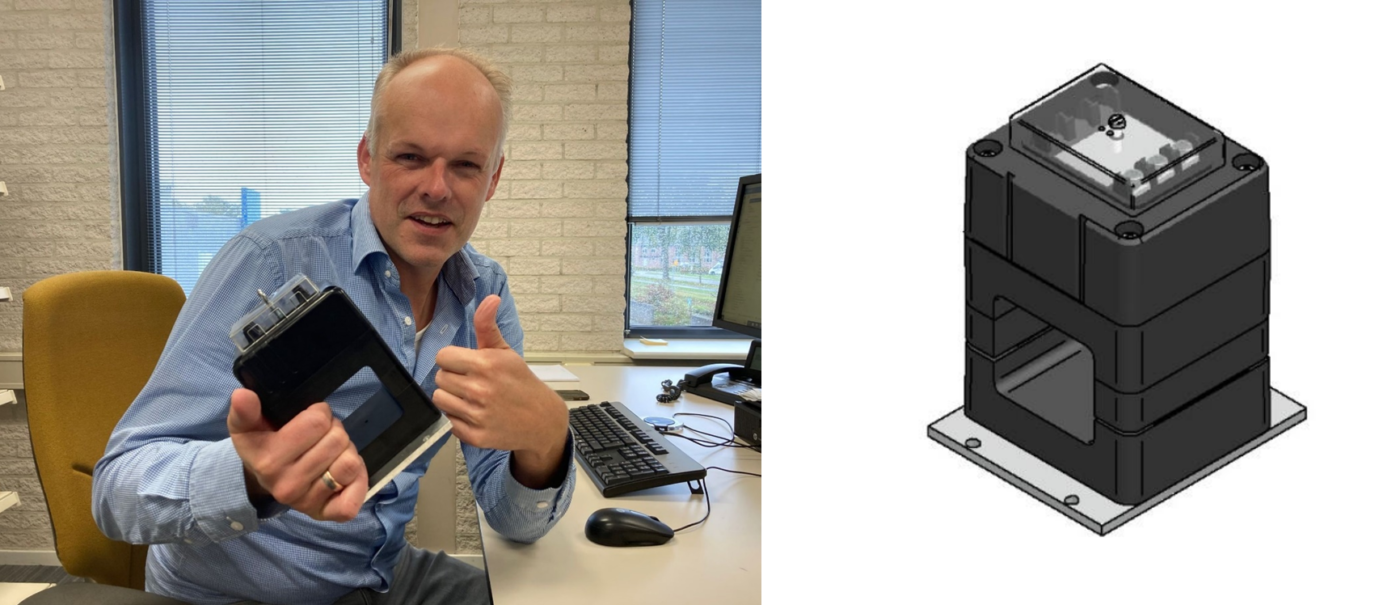 ELEQ's TQ105 offers the solution to properly monitor the grid performance. Also, there is also a protection class variant. The uniqueness of this new series of transformers is its flexibility. There is no single design that meets all requirements. To solve this problem, our TQ105 comes with strong flexibility feature in design and production, which makes the TQ105 split core protection current transformers suitable for different current levels and different cross-sections of cables or busbar systems. This makes the unit suitable for different power levels and different cable cross-sections. Due to this flexible design, ELEQ provides a solution for different specifications. The TQ150 can be used in both new and existing installations and its accuracy results in very precise current measurements.
333mV for energy saving

High energy costs, decentralised generation and energy agreements make energy saving a priority. Smart energy monitoring offers the solution to optimize energy consumption. Think, for example, of making it possible to read and control energy consumption locally and remotely. To achieve this, ELEQ has developed a complete energy management line with current and voltage transformers. Because measurements often have to be done in existing situations, ELEQ has developed both very small current transformers (RM17 and RM27) and split-core transformers (TQ line). This line has now been expanded with products with a low voltage output, such as 333mV. The advantages of a low voltage output are that they are safer and easy to install: The transformer does no longer needs to be short-circuited, there is less cable loss, and thinners cables offer the opportunity to be manufactured with, for example, RJ plugs.
Come visit us at the Hannover Messe!
Meet ELEQ during the Hannover Messe from 17 to 21 April 2023 in hall 12, stand E10. We look forward to tell you more about these innovations and more.
Register here for a free ticket.
Location
Messegelände
30521 Hannover
Click here to see which other trade fairs we are attending this year.
ELEQ, mastering electricity worldwide